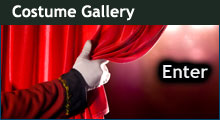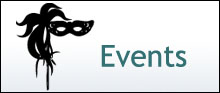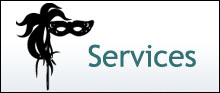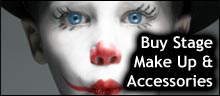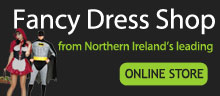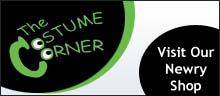 Additional services offered at Theatrical Costume Hire
At Theatrical Costume Hire we believe that costumes have a role to play in everyday life as they provide a powerful insight into how the past reflects on the way we live our lives today. With this in mind we make costumes and accessories of the very best quality and authenticity available to individuals and groups as detailed below.
Themed Event Co-ordination
At Theatrical Costume Hire you will find a vast array of opportunities to involve costumes whether it be in the form of bespoke Murder Mystery Evenings, Themed Banquets, Corporate events or even Weddings.
With superbly qualified staff trained in living history interpretation we can ensure that your next event has something different to offer those in attendance.
See events section for further details and updates.
School Education Boxes
At Theatrical Costume Hire we provide themed school education boxes which can help make the study of history and literature come alive for children within the pre and post primary curriculia.
The education box can be booked well in advance and tie in with an area of study or a trip the class may be embarking upon.
Wardrobe Mistress
At Theatrical Costume Hire our wardrobe staff are also available to coordinate your wardrobe requirements at your event or production location.
Our staff can travel near and far to help ensure that costume continuity and overall presentation is maintained throughout a production.
Window Displays
At Theatrical Costume Hire we offer a complete window dressing service to allow businesses to take an active part in festivals or anniversaries such as centenaries.
We can also hire suitable costumes, accessories and props to allow businesses to create their own themed window displays.
Festival Parades and Floats
At Theatrical Costume Hire our staff are available to help with the full co-ordination of costumes for festival parades and floats.
Old style portrait photography
COMING SOON!
We will be offering an old style portrait photograph service by appointment at our studio premises in Newry or on location. You will be able to decide the era or theme that you want to recreate and we will do the rest.
These will make a great gift for friends or families or a keepsake for any family or group. Additional copies will also be available to order.
Gift vouchers will also be available. See instore for updates and further details.